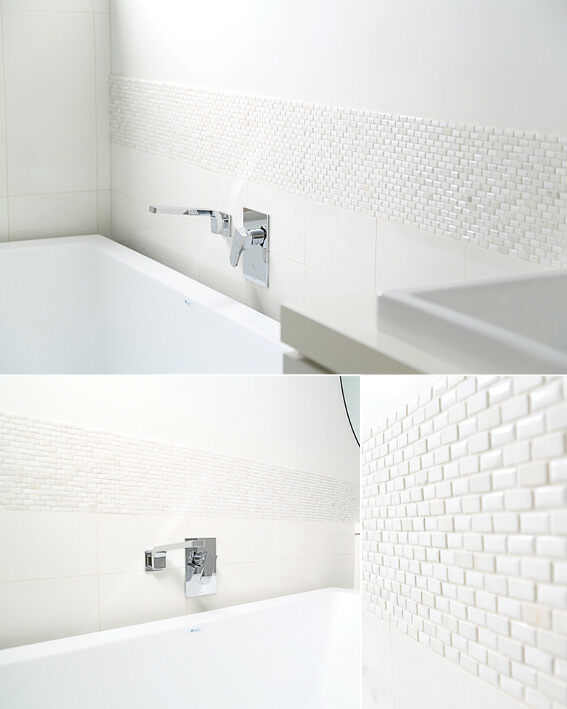 Finally – it looks like winter is coming to an end, the sun is shining and the trees are starting to wake up from their wintry sleep. Days like this make Mondays so much easier.  I catch up with Katie, our photographer, and we make our way to today's Project Spotlight in Newtown.
THE PROJECT
Anita and her family have renovated and extended their weatherboard home in Newtown.  Bespoke Architects based in Newtown have reinvented this home capturing the essence of their client with style and functionality.  From the initial concepts and planning process to now it has been 18 months and the family are slowly moving back into their new family home.  The interior has a touch of Nordic/Scandinavian influence with lots of white, a balance of contrasting tones and mixture of textures.  A touch of old and new.  I'm sure Anita will do a fantastic job with furnishing the finished product.

In the beginning Anita said her level of confidence was low with deciding on colours and finishings for her home.  But she was put at ease with the assistance of Paulina, our resident interior designer, who collated her bathroom and ensuite palette for her.  Anita said she spent quite a bit of time with Paulina and felt comfortable with her expertise, advice and assistance.  Anita said Paulina provided concepts within her budget without compromising on quality.  Dark floor tiles contrast against the light tones on the walls and mosaics are still as popular as ever – and the circular mirror provides a harmonious appearance to the eye.

THE TILES
The ensuite was one of the extensions to the home and being a narrow space, it was important to choose colours that would not enclose the room.  Both ensuite and bathroom feature Ivory Gloss ceramic 600 x 300 tiles, Baltia Brickbond ceramic 300 x 300 mosaics which have a combination of polished and matt finishes.  The floor tiles are Mono Black matt porcelain 600 x 600 tiles and Anita loves the floor tiles around the bath hob, a successful suggestion by her tiler, Heidi Orchard.

THE PROJECT MANAGER
Nicole Walters from Bespoke Architects has project managed the renovation of Anita's home and referred Anita to TILE junket.  Bespoke Architects is the collaborative union of Daniel Calder and Nicole Walters.  They are based in Newtown and service Geelong, The Bellarine Peninsula and Surf Coast Areas specialising in custom residential new home designs and renovations to existing homes.  Bespoke Architects is a boutique studio with a strong focus on design and client satisfaction.  They are dedicated to working with clients from concept stage through to completion of construction.  For more information, please go to www.bespokearchitects.com.au.
THE TILER
You could almost say this project has been a winning combination of an all girl team as we conclude with tiler Heidi Orchard.  Heidi is one of the few female tilers in Geelong, servicing local and surrounding areas.  If you would like to contact her for a quote for your next tiling project, call 0419 165 066.
By Hayley Norman
Follow TILE junket on Facebook to be updated on all Project Spotlight Blog Posts and visit us instore at 2A Gordon Avenue Geelong West Victoria to plan your next tile project.