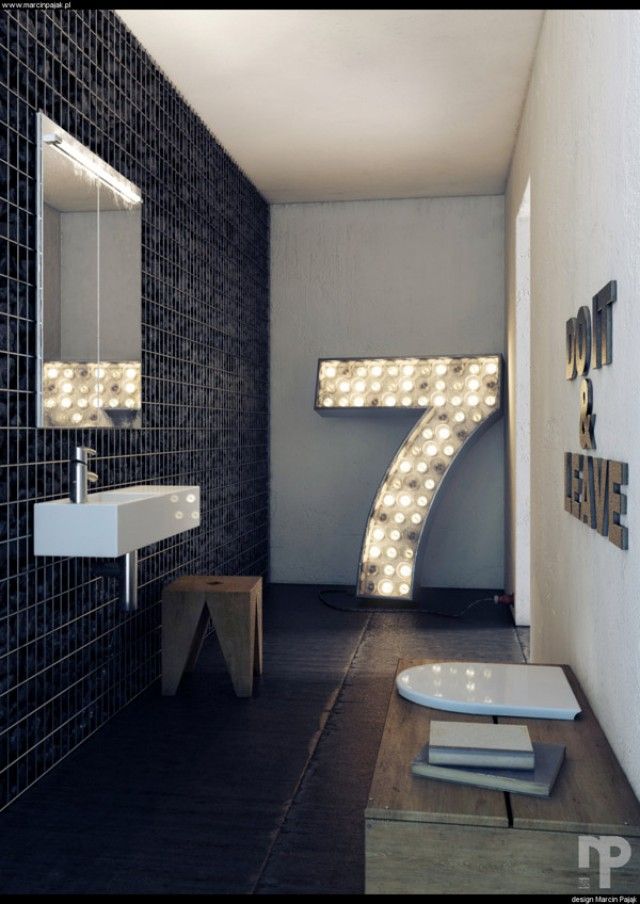 Sometimes yes, we are wise to play it safe.  But what happens when creativity drops like a bomb?
Some of this stuff is a little out there – but some of it is very cool and the owners of these homes need to be congratulated on their ability to take a risk – and not be so serious.
What do you think?
Check out the full Pinterest board here
So – what do you think of taking a risk with your bathroom renovation?
What words would you make your mosaics spell…? Cruise down to the comment section & share a thought…
Find this post valuable? Say a simple thanks by liking.
TILE junket showcase the best tiles available in Australia from around the globe, right here in Geelong.  Book your showroom complimentary Concept Consult for interior design assistance for your tile project.