Herringbone marble tiles and herringbone mosaic tiles seem to be appearing a little more in the media right now with the overload of renovation TV, and while some of these products run into the hundreds of dollars with a little smarts and cheekiness you may be able to achieve 'the look' without the cost.

Such a cool look.
Origins of the pattern tie it to the resemblance of a fish skeleton (think herring) – the herringbone pattern has been a staple of pavements from the old world and a reminder of simplicity for the new world – a simple brick, paver or tile can become something quite different by installing it differently.  This is where the magic happens.



Herringbone Layout Variations
The shape shifting, space changing illusion can be crafted and adjusted to suit your taste, and using one of the two main ('Parallel to Boundary' and '45 Degree') variations in your project wisely will be key to getting the look you want.
Examples of Parallel to Boundary form herringbone pattern: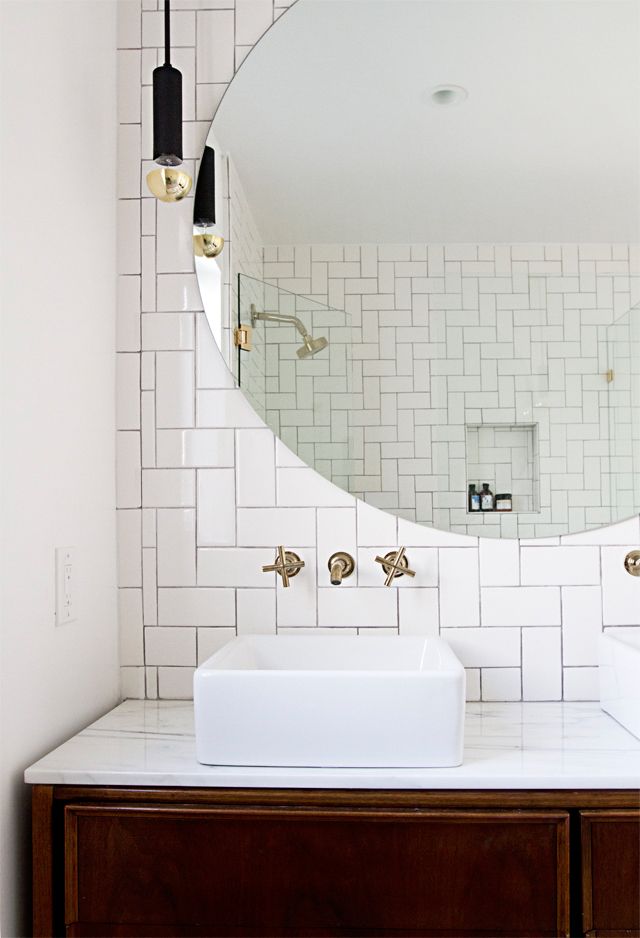 Examples of 45 Degree form herringbone pattern: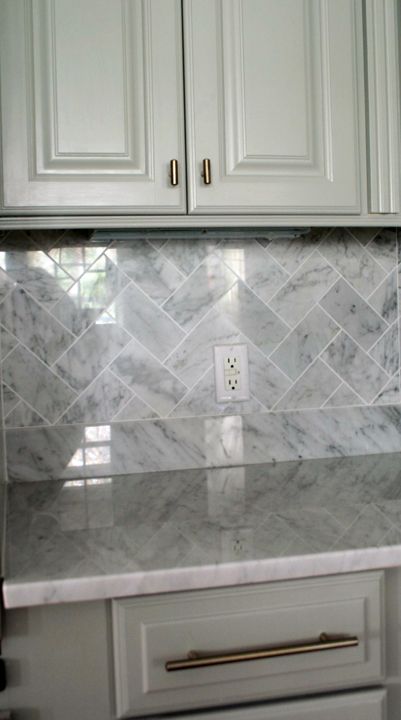 Herringbone Ration Variations
Squish, squash and stretch your herringbone pattern and effect by understanding the difference of tile (or brick/paver) ratio.  For example a classic 'subway tile' with a 2:1 ratio installed herringbone will create a chunky, full pattern – and by alternating colour/shade you can create a bold chevron quite easily.
Examples of 2:1 ratio herringbone pattern:


Examples of 3:1 ratio herringbone pattern:


Examples of herringbone pattern with a ratio of greater than 4:1:




Does herringbone pattern make a space appear smaller?
Good question – this is how it works – listen in…
Some interior designers use the herringbone pattern to visually create more space within a small room.  Your eye is naturally drawn to the width of the 'V' within the pattern, providing an optical illusion of a larger space.  Therefore – think herringbone pattern splashbacks, laundry splashback and kitchen splashback – take any small space and open it up.  Small areas in your home that could most benefit from its use are your bathroom, ensuite, laundry and hall ways.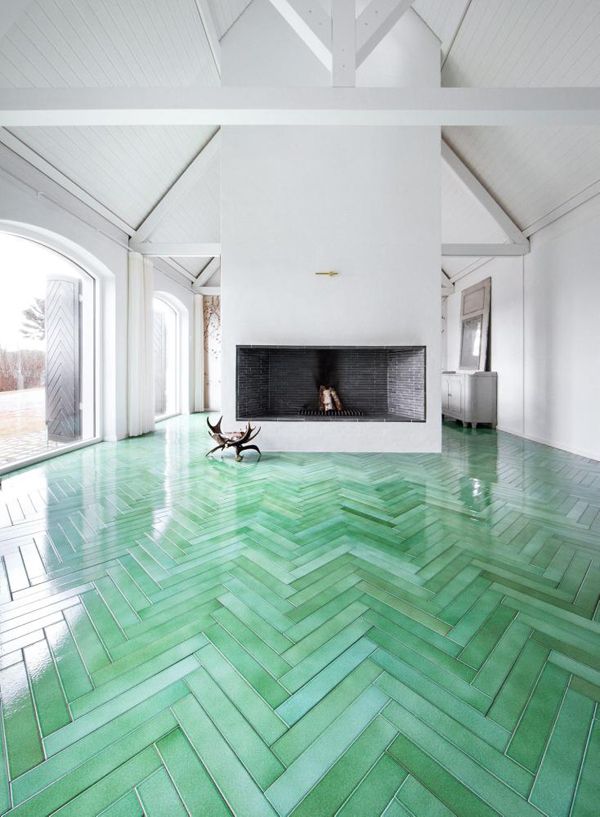 How Much Does Herringbone Cost To Install?
Another good question, and to answer this i'm turning to local expert installer Michael from Tile By Design.  Well versed in all aspects of tiling with a vast knowledge and skill base Michael also chose to use the herringbone pattern in his own home.  According to Michael costs can range from an installation per square meter increase of up to 100% and depending on the size of the tile and layout of the room (ie difficulty) even up to 200% – that's right, double if not triple the cost per square meter.  The reason is pretty simple really: it just takes a lot more time.  Set up time increases drastically, and actual install time too.  Keep in mind though however often the tile you will use for your herringbone pattern will not be expensive – this will hopeful balance the equation.
Bonus Tip: stay away from rectified edge tiles for this pattern unless the tiles are perfectly flat. If you are not sure what this means check with the tile shop.  Also check the competency of the tiler, ask for photos etc.  It's a little extra work, however once it's done it looks amazing.



For the full Pinterest board (and more) check it out here.
Other posts we've put together for herringbone can be found here:
30+ Herringbone Patterns: Image Gallery
HERRINGBONE: The pattern for petite places & special spaces
10 Tips To Make Your Bathroom Look Bigger
Find this post valuable? Say a simple thanks by liking.
TILE junket showcase the best tiles available in Australia from around the globe, right here in Geelong.  
Book your showroom complimentary Concept Consult for interior design assistance for your tile project.
[jetpack_subscription_form title="Sooo…. Want To Stay On Top Of Design & Tiles?" subscribe_text="Get blog updates in your inbox – unsubscribe when you no longer need them" subscribe_button="Yes Send Me Updates!"]