When talking about design & decoration, one of the most hated comments I hear is "I like white with pops of colour".
I have nothing against white, really, I don't. Nor do I have anything against pops of colour. Having said that, I don't know why everyone is so afraid to use colour in their homes on more than just cushions & splatters of artwork.
Why are we so cautious of colour?
If you are lucky enough to own a beautiful piece of original art, then by all means, a white wall will help showcase that magnificent piece of art. That's why art galleries have white walls after all, but generally speaking, most of us aren't that lucky.
So why is that we love colourful canvases & prints on the walls, but not
colourful walls?
I've mentioned my love of blue, and most four year old girls will tell you how much they love pink. The majority of us have a colour or two that we are partial to, if your not sure what colour you love have a look at your wardrobe or go for a walk and see what appeals to you most.
Here are some stunningly colourful spaces that I hope inspire you to use some colour in your home. Whether it's a contemporary or traditional space, there is always room for more than just a 'pop of colour'.
Green with envy.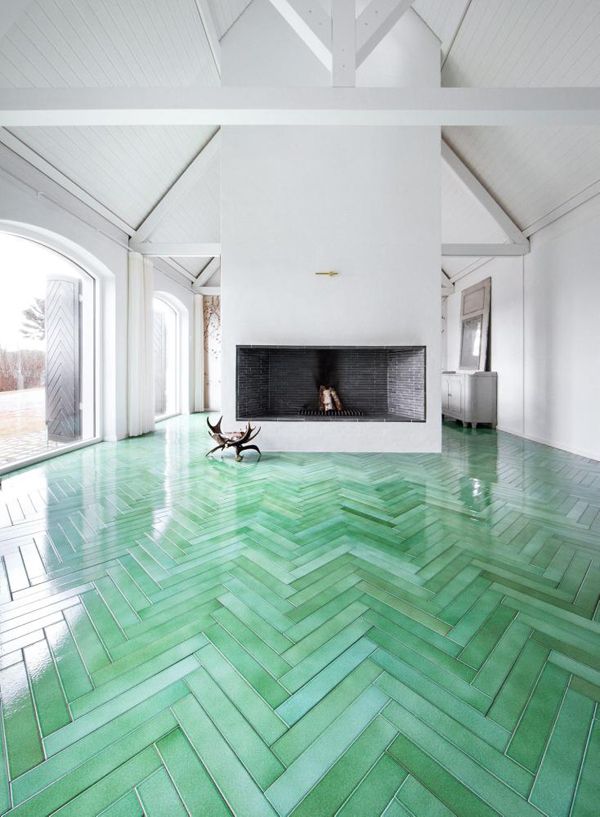 Beautiful blues.


Pretty in pink


Sunny yellows.


Radiant reds.


All the colours of the rainbow.

Hopefully I've inspired you to throw caution to the wind and add colour to
your home.
The options are almost endless Dulux alone offers everything from Adventure Isle to Zest for Life.
Find this post valuable? Say a simple thanks by liking.
TILE junket showcase the best tiles available in Australia from around the globe, right here in Geelong.  
Book your showroom complimentary Concept Consult for interior design assistance for your tile project.