Large format tiles and small mosaic tiles are such a great combination.
You can use the two in many different ways in a space.  Whether you use more large tiles and just a feature of mosaics or mosaics on the entire floor and large format tiles on the walls, anything goes!  Be inspired.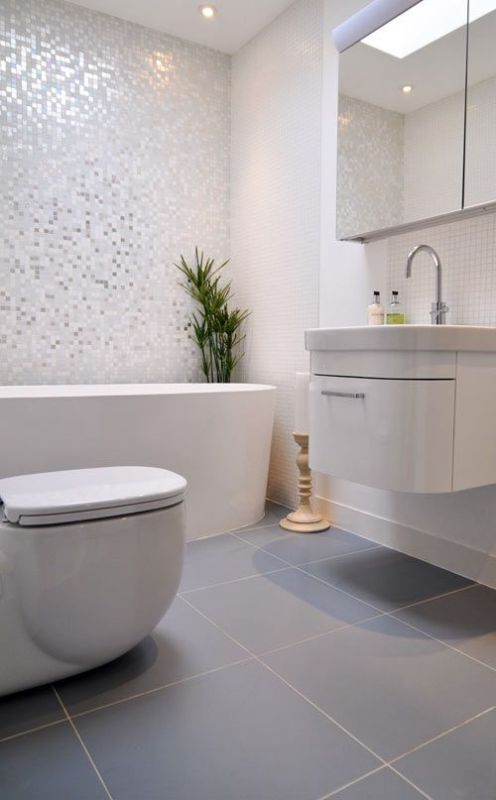 Above:  So light and lovely.  All the elements in this space are perfect, free standing bath, sparkly feature tiles, floating cabinet, mirror wall cabinet, and large floor tiles.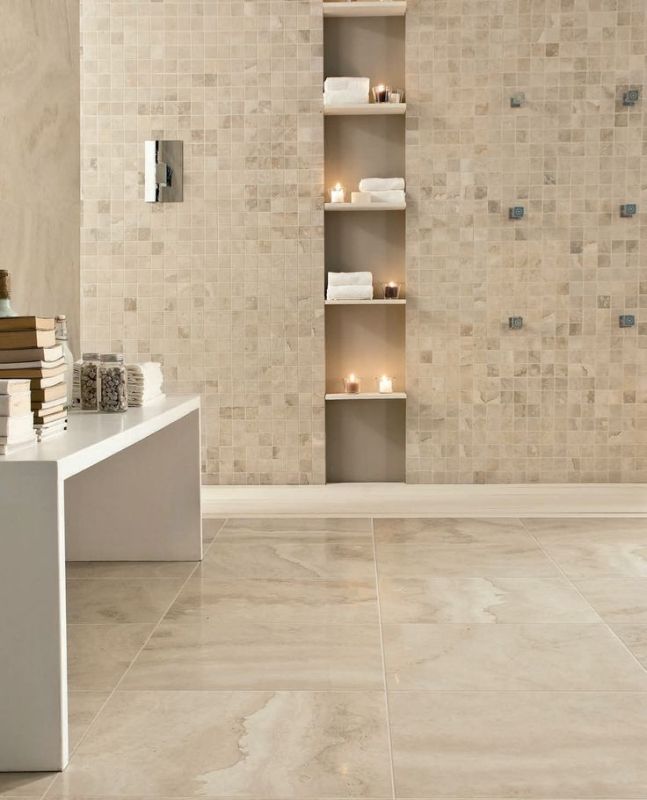 Above:  Use a combination of the same material, in this case marble, in large and small format to add texture and interest subtly to your space.

Above:  For the minimalist.  Black large format tiles and small black mosaic feature wall surrounded by white walls.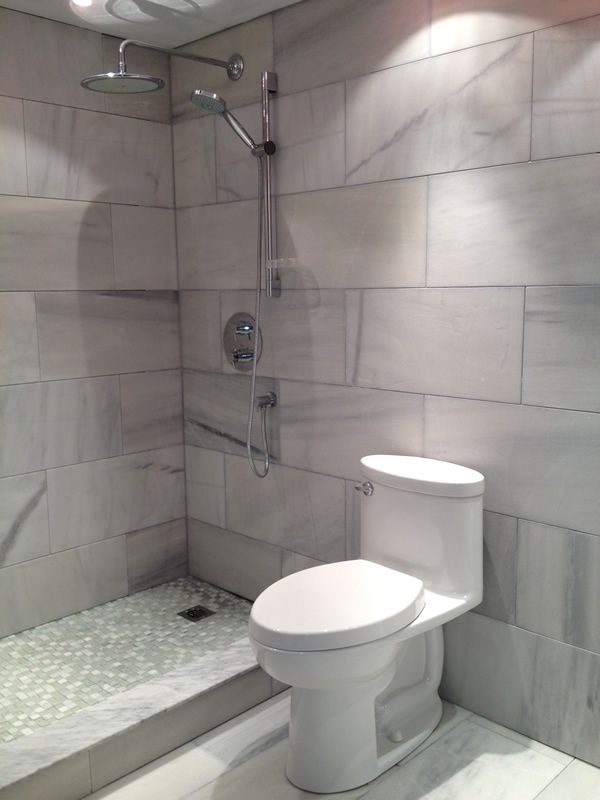 Above:  Use large format tiles through out your entire bathroom and add some mosaics on the shower floor.

Above:  Large format tiles enhanced with mosaic feature walls and room divider.

Above:  Minimal sophistication yet glamorous with the metallic mosaic feature tiles.
The combination of large format tiles and small mosaic tiles can be such a timeless look.  This combination can be used in so many different ways and achieve many different styles.  Have you been inspired?  Happy Designing!
By Tracy Caporusso
TILE junket showcase the best tiles available in Australia from around the globe, right here in Geelong.  Book your showroom complimentary Concept Consult for interior design assistance for your tile project.
For more interior design services, Tracy Caporusso consults from her own business In Home Designs and will come to you.