Interior Designers LOVE it!
"I love herringbone, I LOVE IT," says Darren Palmer, Interior Designer and judge of The Block Glasshouse about Daz and Dee's parquetry floor in their study reveal.
Shaynna said the pair had taken a smaller space and used it very well, proving a small space isn't necessarily a bad space.
"It's what you do with it that makes it good and they've done really, really well," she said.

How it works…
Some interior designers use the herringbone pattern to visually create more space within a small room.  Your eye is naturally drawn to the width of the 'V' within the pattern, providing an optical illusion of a larger space.  Small areas in your home that could most benefit from its use are your bathroom, ensuite, laundry and hall ways.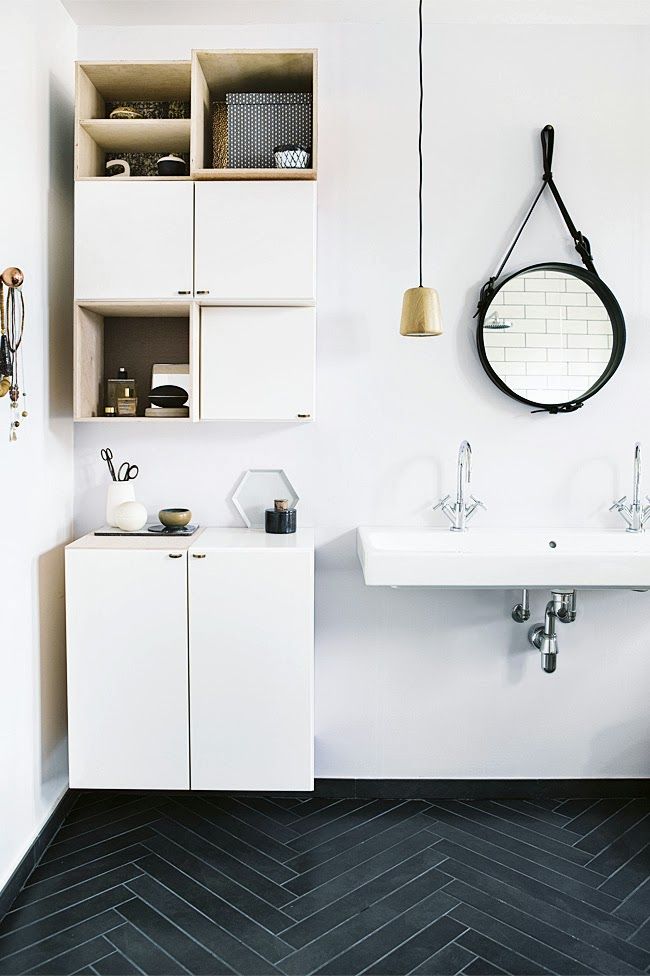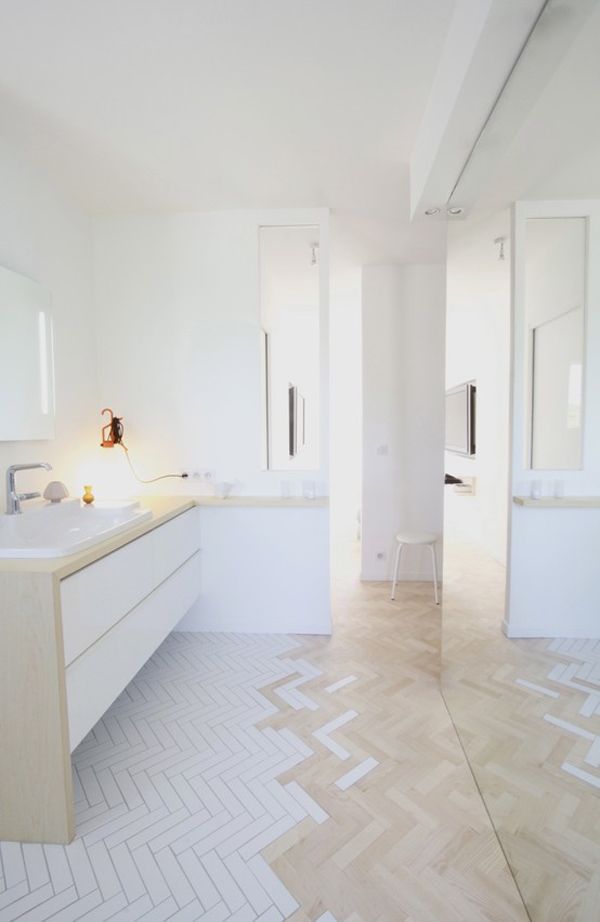 Creates movement & flow in your space
A successfully designed space will make use of the design principle movement – a visual trail from one object or space to another. This gives life to a room.  The herringbone pattern does this with ease.  Direct the eye of the beholder to a standout feature in your home, be it artwork, a freestanding bath, fireplace or window with a view – I love the concept of the natural force of pattern taking you on a journey through your home and telling a story; this is good design.

The luxe look
Seeking a luxurious or unique look, the herringbone pattern may be the solution for you.  Imagine the image below with a straight lay pattern in comparison to the herringbone pattern; the impact would not be nearly as effective.

A tiled herringbone pattern can be applied to floors, walls, splashbacks and then some.  Where used, it will always give you an eye-catching result.

By Hayley Norman
[jetpack_subscription_form title="Subscribed Yet?  Do it! It makes finding tiles Easy!" subscribe_text="Get blog updates in your inbox – unsubscribe when you no longer need them" subscribe_button="Yes Send Me Updates!"]